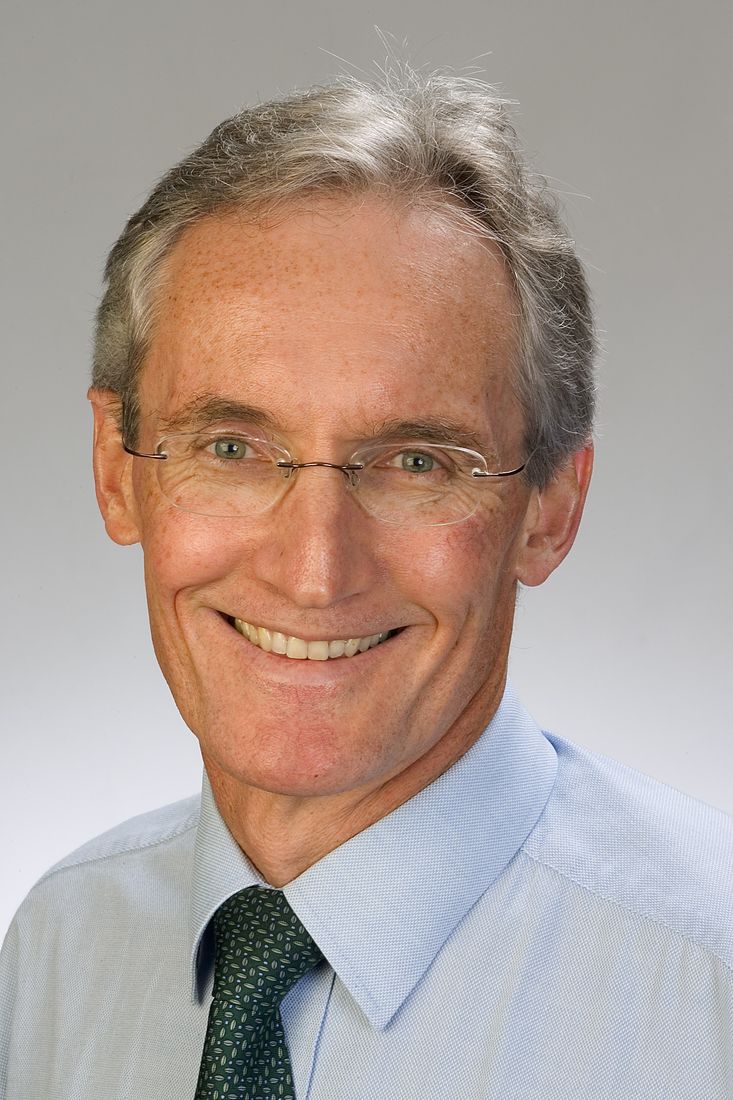 Professor Graeme J Hankey ( Senior Advisor)
Professor Graeme J Hankey, MBBS, MD, FRCP, FRCPE, FRACP, FAHA is Professor of Neurology, School of Medicine and Pharmacology, The University of Western Australia; Consultant Neurologist, Sir Charles Gairdner Hospital, Perth, Western Australia; Clinical Trials Advisor, Harry Perkins Institute of Medical Research, Western Australia; and Research Affiliate and Honorary Senior Research Fellow, Western Australian Neuroscience Research Institute.

His main research interests include epidemiological studies and clinical trials of interventions to prevent and treat stroke. He is presently co-principal investigator of the Assessment oF FluoxetINe In sTroke RecoverY (AFFINITY) trial in Australia and New Zealand, steering committee member of the Fluoxetine Or Control Under Supervision trial (FOCUS) in the United Kingdom and the Efficacy of Fluoxetine- a randomised controlled trial in stroke (EFFECTS) in Sweden, and national coordinator for Australia of the international NAVIGATE-ESUS trial of rivaroxaban vs aspirin in patients with recent Embolic Stroke of Undetermined Source (ESUS).

He and his colleagues have been awarded $52 million in competitive research grants, including $42.6 million from the NHMRC in the past 22 years and 18.9 million in the past 5 years (since 2010).

Professor Hankey has authored or co-authored 680 peer-reviewed articles and according to Google Scholar, his work has been cited >47,500 times; his H-index is 90 and i10-index is 366.
He is the author or co-author of 10 books (the most recent Hankey's Clinical Neurology, 2nd edition, 2014), 20 book chapters and 12 Guidelines on aspects of stroke and clinical neurology. He has delivered 527 invited lectures at international (n=307), national (n=125), and local (n=95) scientific meetings.

He is an editorial consultant for The Lancet and The Lancet Neurology, consulting editor for the International Journal of Stroke, associate editor of Stroke Treatment and Prevention, Section Editor (Neurovascular and Neurodegenerative Diseases) of the Journal of the American College of Cardiology (JACC), and member of the editorial boards of Stroke, the Cochrane Stroke Review Group, Cerebrovascular Diseases, Practical Neurology, Neuro-epidemiology, and International Review of Thrombosis.
He is a member of the Board of the World Stroke Organisation and Scientific Council of the American Stroke Association. He was a Director and Councillor of the Australian Association of Neurologists between 2004 and 2007, and a member of the NHMRC Health Care Committee between 2013-2015.
Professor Hankey has been awarded the 2015 American Stroke Association David G. Sherman lecture award for outstanding lifetime contributions to the field of stroke, the 2014 Neurosurgical Society of Australasia Jamieson Medal, the 2011 Stroke Society of Australasia Excellence in Stroke Award, the 2011 UK Stroke Forum Princess Margaret Memorial Lecture, the 2009 Royal College of Physicians of Edinburgh Marjorie Robertson Lecture, the 2006 Western Australian Premier's prize for achievement in science, the 2006 Australian Association Neurologists Mervyn Eadie award for career achievement in neuroscience research, the 1999 National Heart Foundation President's Award, the 1997 Royal Society of Medicine Medical Book Award - Advanced Author Book category - for Stroke: A Practical Guide to Management (Blackwell Scientific Publications, Oxford), the 1987 Royal Australasian College of Physicians Bushell Travelling Fellowship in Medicine or the Allied Sciences, and the 1987 Australian Association of Neurologists Overseas Training Fellowship for the Mayo Clinic.